RIPSTIX FUEL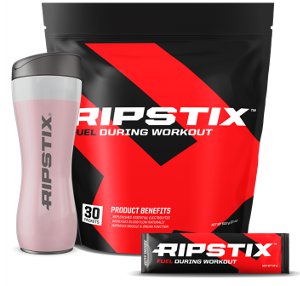 To maximize workout results and help the body perform optimally, Zija has formulated Ripstix Fuel.

This electrolyte packed drink mix responds quickly and effectively to the rigors of all levels of training, from light to intense. Ripstix Fuel utilizes natural ingredients that increase blood flow and provide the monosaccharides that cells recognize the fastest and absorb the quickest - namely glucose for muscles and the brain, and ribose for the heart. It's also colored naturally with beet juice powder, beet root powder, and elderberries.

Use Ripstix Fuel during workouts to satisfy your thirst, replenish your body naturally, and keep you at your peak!


---
Save up to 30% as a Repeat Order Customer and have your selected products arrive automatically to your home each month -
CLICK HERE FOR INFO
Get
FREE SHIPPING
on all orders over 50PV by enrolling as a Premium Member when signing up as a Repeat Order Customer, Wholesale Member, or Distributor