10 BENEFITS OF MORINGA OLEIFERA VIDEO
ZIJA MORINGA FOR YOUR HEALTH
Zija's Moringa-enhanced products are overflowing with nutrients to support your health.

With the evolution of modern diet, it has become more and more difficult to consume the nutrients that we need to thrive. Our body is full of toxins and our digestion has been affected by an overabundance of processed foods.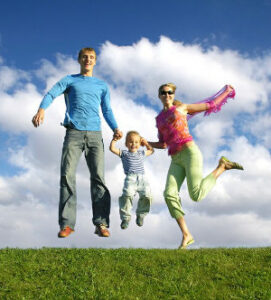 Normal blood pressure support (Quercetin)
Normal blood sugar moderation (Chlorogenic acid)
Antioxidants eliminate free radicals
Enhanced anti-aging effects
Anti-inflammatory support (phytonutrients)
Protects and nourishes the skin
Supports normal digestive health
Mood stabilizing (high levels of Tryptophan)
Maintaining high energy levels without sugars
NATURAL HEALTH FOR YOUR FAMILY
Zija SmartMix supports whole body hydration and electrolyte balance through its high potassium, magnesium, and calcium content. Zija's organically sourced Moringa Oleifera contains beta-Sitosterol, Quercetin, and Caffeoylquinic acid that work as anti-inflammatory support in calming and soothing sore joints. The Chicory Root Extract found in Zija SmartMix contains inulin, which is a prebiotic that provides the feeling of fullness and stimulates healthy digestive function while FoTi Root helps to increase vitality and mood while removing toxins from the body.
If your days seem to drag, and you need a kick of energy look into Zija XM+ Energy Mix, which not only contains the over 90 verifiable nutrients of Moringa, but also contains natural energy enhancers. Zija's XM+ has natural ingredients to promote a lean body through appetite suppression, thermogenesis, and weight control.
Zija carefully selects natural ingredients that enhance your life, promote a healthy body, and support your health. With easy-to-open packets that require just minutes a day you can do something healthy for yourself at about the price of one premium coffee a day.
Drink Life In and Live Life Unlimited with Zija!
EXTREME MORINGA ENERGY – 32 PACKETS
Zija Core Moringa XM+ enhances mood and vitality with natural energy herbs while providing the antioxidant organic nutrients of Moringa oleifera.  With the equivalent of nearly two handfuls of fresh Moringa leaves this once-a-day supplement gives you everything you need to be successful each morning.
RETAIL $122    PREFERRED $110
MORINGA OLEIFERA BLEND – 32 PACKETS
Contains Moringa oleifera for nutrition, antioxidants and anti-inflammatory action.  Plus Chicory and FoTi Root extracts to enhance digestion through prebiotics that feed a flourishingly healthy gut biome.   Core Moringa SmartMix provides organic nutrients for adults and children, especially after taking antibiotics that can kill healthy gut bacteria.
Support a healthy gut with Zija SmartMix
RETAIL $122   PREFERRED $110
ZIJA CORE MORINGA SUPERMIX
MORINGA OLEIFERA BLEND – 32 PACKETS
Great for both adults and children (1/2 packet) to replace synthetic vitamins with natural, healthy Moringa oleifera benefits.
Zija SuperMix contains nearly the equivalent to two handfuls of fresh Moringa oleifera leaves, plus enhanced omega oils, vitamins and nutrients from seed cake, and Moringa flowers.  All nine essential amino acids, that your body needs, are found in SuperMix.
Start your day with a packet for the biggest pep to your nutrition, energy, and brain function.  Drink moringa for lunch to enhance and promote sugar and blood pressure supports.  Or, end your evening with SuperMix to enhance your body's regenerative properties while you sleep.
Enjoy normal whole body support including: joint support, tissue support, muscle support, and brain support (reduced brain fog).
DRINK MORINGA FOR HEALTHY NATURAL NUTRITION ON THE GO
After many years of enduring body discomfort and stiffness, poor nutrition, and disappointing business prospects I was introduced to Moringa oleifera, Zija International, and the Natural Health Revolution in 2011. From the very beginning of my conscious shift to Living on the Edge of Healthy with a new Zija-centred Lifestyle which includes drinking a Core Moringa Nutrition drink every morning I embrace the Zija mantra to Drink Life In, and to Live Life Unlimited by sharing the wonders of being Naturally Healthy with people both locally, and around the world. In 2020 Zija became a part of Isagenix International, and continues to bring wellness to the world.
I am proof-positive that Healthy Shouldn't Be Hard and am the Art of Wellbeing.