ADAPTOGEN ELIXIR - ISAGENIX
Natural
STRESS FIGHTING
Adaptogens and Botanicals
BODY SUPPORT FOR STRESS ADAPTATION
Lives are full of stress. It's how you deal with that stress that is up to you. Isagenix created its Adaptogen Elixir from nutrient-rich natural ingredients to assist in combating the negative effects of stress.
With this powerful blend of adaptogens and botanicals your body and mind are better able to cope with stress, and calm the chaos. Not only does it fight stress, it also helps to fight fatigue and improve mental clarity. The recyclable single serving bottles are convenient to start your day. And the addition of kombucha tea helps to balance your body naturally.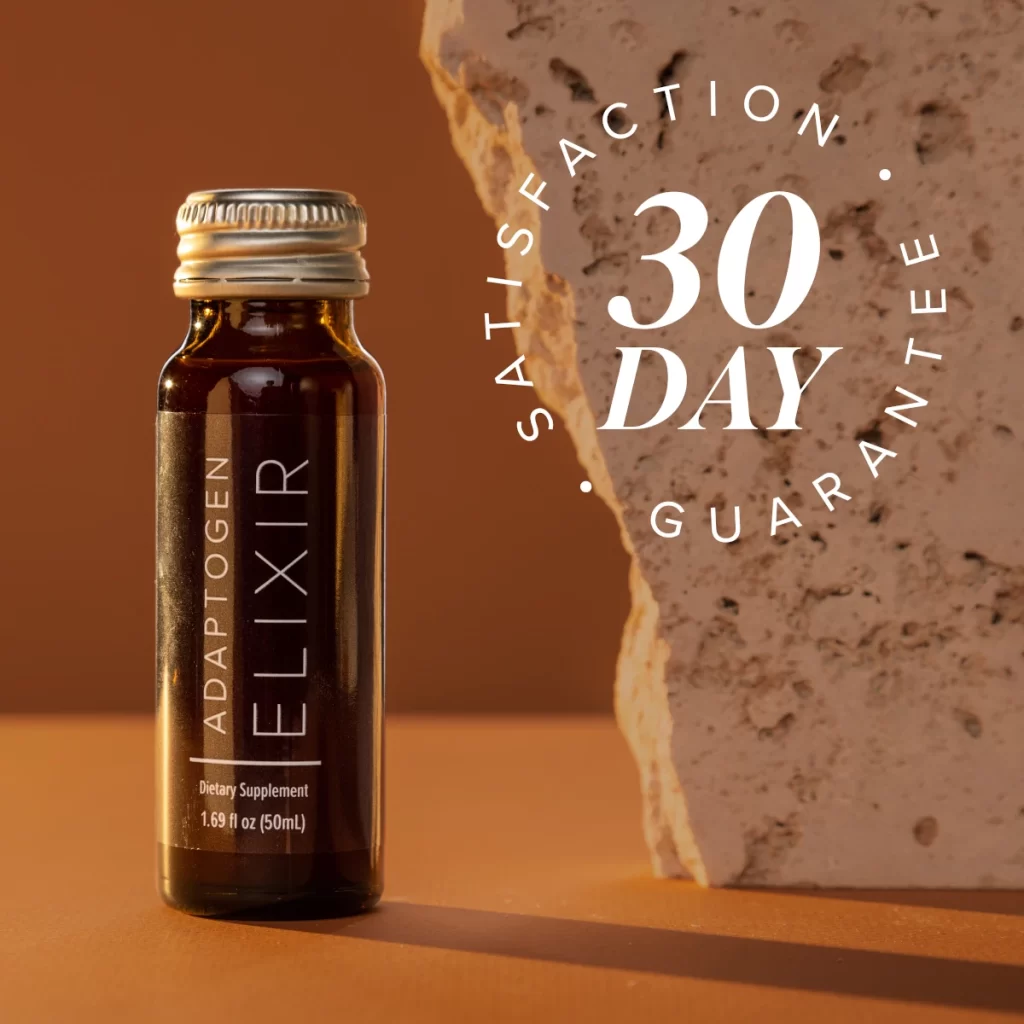 Ensuring Isagenix Moringa oleifera products are the best-of-the-best means an extensive process of validation and testing before any superfood products make their way to your door. In other words, we did our homework so that you don't have to worry about the quality of our products.
Our manufacturing facilities are certified according to FDA Good Manufacturing Practices, California Certified Organic Farmers (CCOF), and the National Sanitation Foundation (NSF).
From our selected farms to your doorstep, Isagenix Zija products have gone through a journey of tailored care, thorough preparation, methodical testing, and even careful packaging—each element significant in our efforts of quality, transparency, and integrity. We maintain the best products for the people that matter most – our customers.