ZIJA CORE MORINGA SMARTMIX - ISAGENIX
Promoting
Digestive Wellness
with Moringa
MORINGA-BASED PREBIOTIC POWDER
Contains Moringa oleifera for nutrition, antioxidants and anti-inflammatory action. 
Chicory and FoTi Root extracts to enhance digestion through prebiotics that feed a flourishingly healthy gut biome. Studies have shown that a healthy gut is imperative to leading a happier, holistic life. With a happy biome the brain works better, the immune system is optimal, and overall body issues are normalized.
Core Moringa SmartMix provides organic nutrients for adults and children, especially after illness and taking antibiotics that can kill healthy gut bacteria.
Suitable for both children and adults.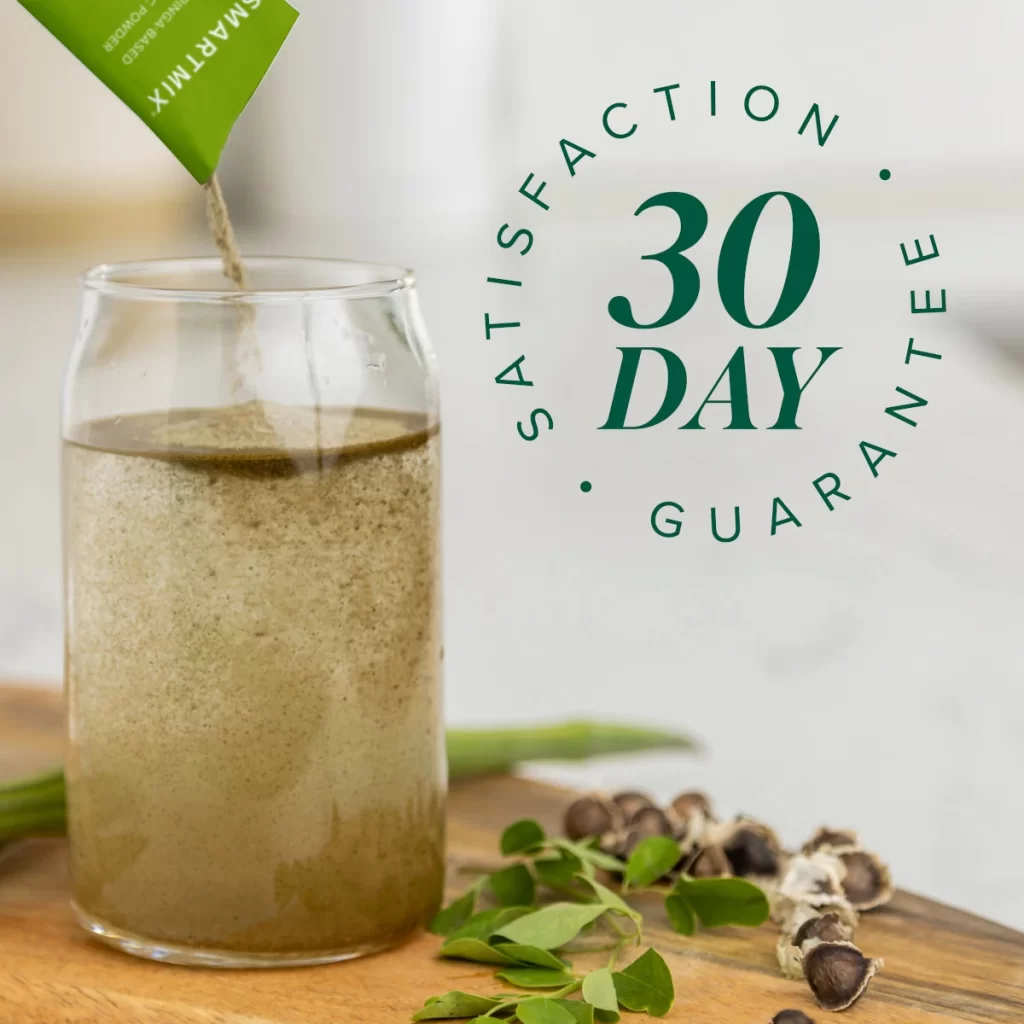 Ensuring Isagenix Moringa oleifera products are the best-of-the-best means an extensive process of validation and testing before any superfood products make their way to your door. In other words, we did our homework so that you don't have to worry about the quality of our products.
Our manufacturing facilities are certified according to FDA Good Manufacturing Practices, California Certified Organic Farmers (CCOF), and the National Sanitation Foundation (NSF).
From our selected farms to your doorstep, Isagenix Zija products have gone through a journey of tailored care, thorough preparation, methodical testing, and even careful packaging—each element significant in our efforts of quality, transparency, and integrity. We maintain the best products for the people that matter most – our customers.