ZIJA CORE MORINGA SUPERMIX - ISAGENIX
Holistic Health with
SUPERMIX MORINGA oleifera
Blend
PREMIUM MORINGA SUPERFOOD POWDER
Great for both adults and children (1/2 packet for children) to replace synthetic vitamins with natural, healthy Moringa oleifera benefits.
Zija SuperMix contains nearly the equivalent to two handfuls of fresh Moringa oleifera leaves, plus enhanced omega oils, vitamins and nutrients from seed cake, and Moringa flowers.  All nine essential amino acids, that your body needs, are found in SuperMix.
Start your day with a packet for the biggest pep to your nutrition, energy, and brain function.  Drink moringa for lunch to enhance and promote sugar and blood pressure supports.  Or, end your evening with SuperMix to enhance your body's regenerative properties while you sleep.
Enjoy normal whole body support including: joint support, tissue support, muscle support, and brain support (reduced brain fog).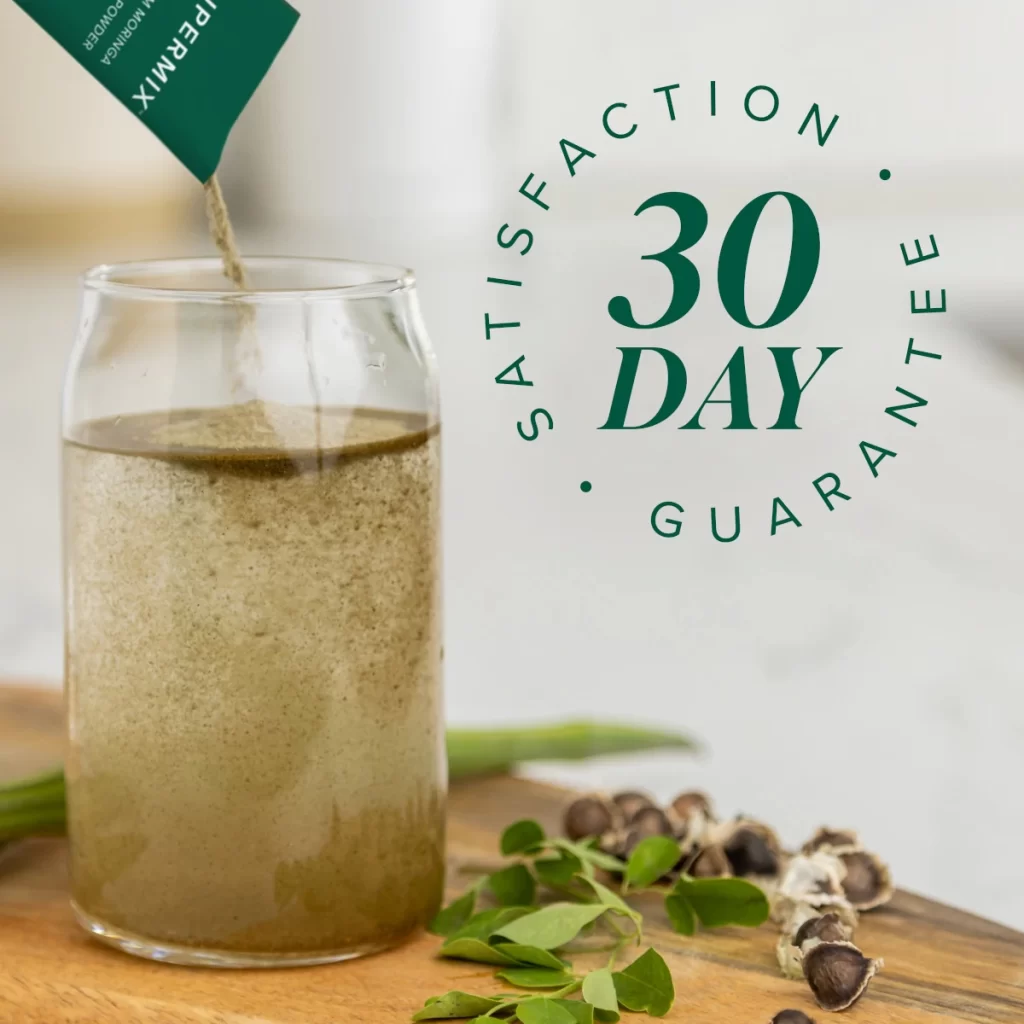 Ensuring Isagenix Moringa oleifera products are the best-of-the-best means an extensive process of validation and testing before any superfood products make their way to your door. In other words, we did our homework so that you don't have to worry about the quality of our products.
Our manufacturing facilities are certified according to FDA Good Manufacturing Practices, California Certified Organic Farmers (CCOF), and the National Sanitation Foundation (NSF).
From our selected farms to your doorstep, Isagenix Zija products have gone through a journey of tailored care, thorough preparation, methodical testing, and even careful packaging—each element significant in our efforts of quality, transparency, and integrity. We maintain the best products for the people that matter most – our customers.