Infused with
MARINE COLLAGEN
Peptides
GLOW RADIANTLY, LIVE BEAUTIFULLY
With 5 grams of Type I Marine Collagen Peptides in every recyclable single-serving bottle Isagenix Collagen Elixir is a fantastic boost for your skin, hair, and nails. Sourced from wild-caught Scandinavian cod and pollock our Marine Collagen helps to stimulate natural collagen production.
Blended with superfood botanicals like phytonutrient-rich goji and acerola berries, aloe vera, and chamomile Collagen Elixir has no added sugar while providing your body with Vitamin C, Zinc, and Vital Anti-oxidants.
In just 30 days our clinical studies show an astounding 92% increase in healthier skin, 91% subjective youthful complexion, 93% improved hydration, and 90% increase towards more radiant skin. Beauty starts on the inside.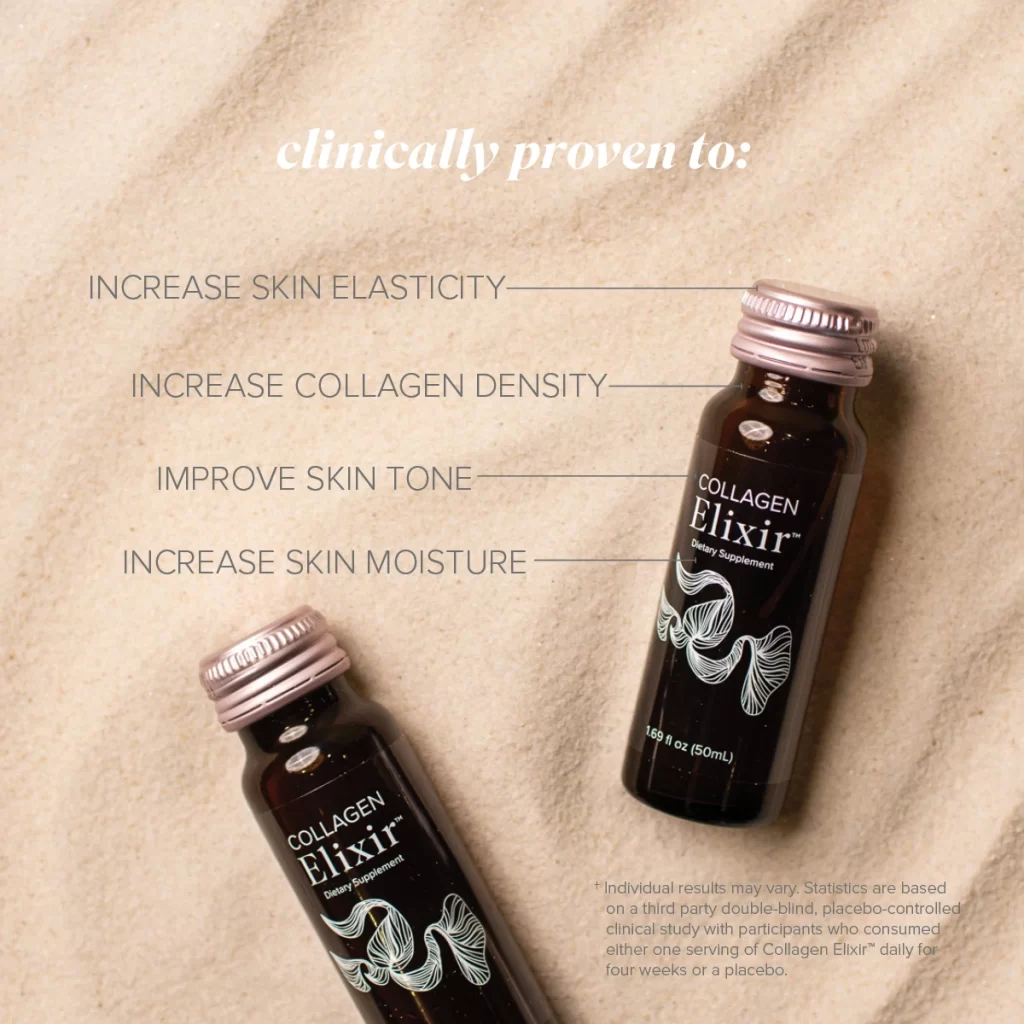 Ensuring Isagenix Moringa oleifera products are the best-of-the-best means an extensive process of validation and testing before any superfood products make their way to your door. In other words, we did our homework so that you don't have to worry about the quality of our products.
Our manufacturing facilities are certified according to FDA Good Manufacturing Practices, California Certified Organic Farmers (CCOF), and the National Sanitation Foundation (NSF).
From our selected farms to your doorstep, Isagenix Zija products have gone through a journey of tailored care, thorough preparation, methodical testing, and even careful packaging—each element significant in our efforts of quality, transparency, and integrity. We maintain the best products for the people that matter most – our customers.