ZIJA CORE MORINGA XM+ - ISAGENIX
Supporting
ENHANCED ENERGY
and Metabolism
MORINGA-BASED ENERGY BOOST POWDER
Zija Core Moringa XM+ enhances mood and vitality with natural energy herbs while providing the antioxidant organic nutrients of Moringa oleifera. The proprietary formulation of high quality Moringa helps to boost metabolism and get you going without the associated crash.
With the equivalent of nearly two handfuls of fresh Moringa leaves this once-a-day supplement gives adults everything you need to be successful each morning. And with the equivalent natural caffeine to a small coffee, about 155mg, XM+ will give you the pep you need to kick-start your day.
A fresh, natural start each day with antioxidants and anti-inflammatory compounds.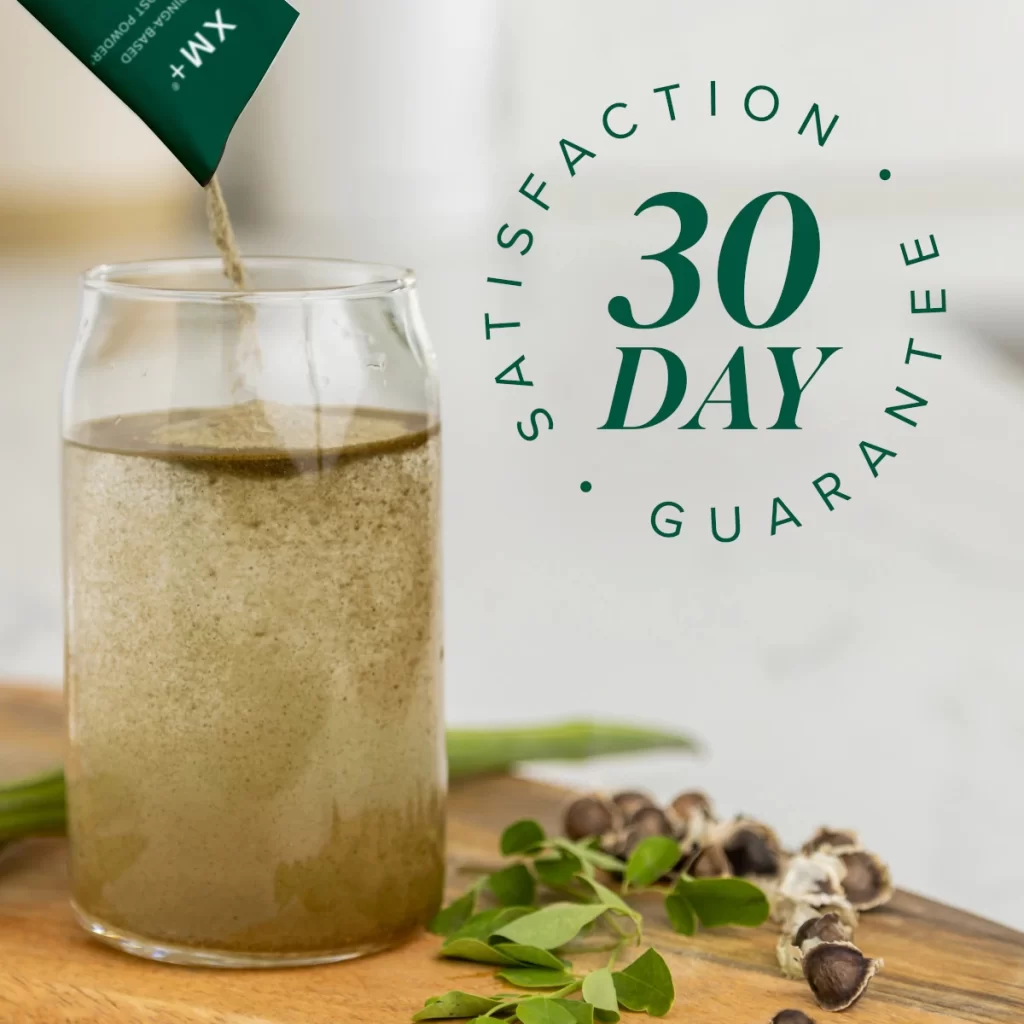 Ensuring Isagenix Moringa oleifera products are the best-of-the-best means an extensive process of validation and testing before any superfood products make their way to your door. In other words, we did our homework so that you don't have to worry about the quality of our products.
Our manufacturing facilities are certified according to FDA Good Manufacturing Practices, California Certified Organic Farmers (CCOF), and the National Sanitation Foundation (NSF).
From our selected farms to your doorstep, Isagenix Zija products have gone through a journey of tailored care, thorough preparation, methodical testing, and even careful packaging—each element significant in our efforts of quality, transparency, and integrity. We maintain the best products for the people that matter most – our customers.