NOOTROPIC ELIXIR - ISAGENIX
Supporting
COGNITIVE FUNCTION
Focus & Concentration
BRAIN FUNCTION, MEMORY AND FOCUS
Some of the most important aspects of day to day life are the ability to focus and concentrate. Isagenix Nootropic allows you to block out distractions so you can meaningfully interact. Whether you're making a presentation, working online, in a meeting, enjoying an intense gaming session Nootropic increases your productivity and creativity.
Isagenix Nootropic is specifically formulated to support on-demand focus for cognitive performance, and provide long-term support for brain health.
Enjoy this botancially smooth beverage in single serving recyclable bottles.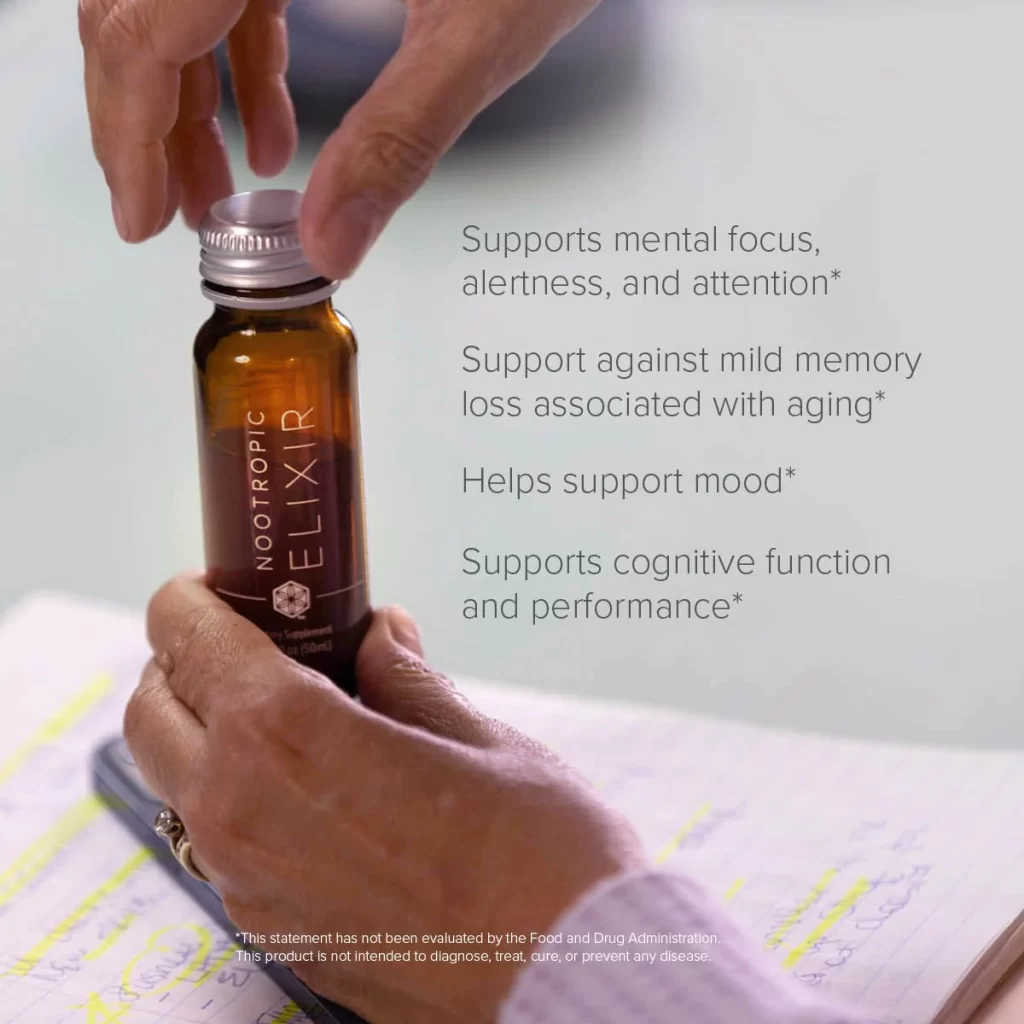 Ensuring Isagenix Moringa oleifera products are the best-of-the-best means an extensive process of validation and testing before any superfood products make their way to your door. In other words, we did our homework so that you don't have to worry about the quality of our products.
Our manufacturing facilities are certified according to FDA Good Manufacturing Practices, California Certified Organic Farmers (CCOF), and the National Sanitation Foundation (NSF).
From our selected farms to your doorstep, Isagenix Zija products have gone through a journey of tailored care, thorough preparation, methodical testing, and even careful packaging—each element significant in our efforts of quality, transparency, and integrity. We maintain the best products for the people that matter most – our customers.