10 BENEFITS OF MORINGA OLEIFERA VIDEO
ZIJA MORINGA FOR THE ATHLETE
Moringa improves your strength and stamina by nourishing your body with all essential amino acids, vitamins, and minerals it needs.
When mixed with water Moringa's nutrients are 100% bio-available and help to boost your body's energy levels almost instantly. Moringa nourishes your body with 100% natural vitamin A, vitamin E, calcium, iron, protein, potassium and so much more. When compared to other non-food health supplements which are usually made or processed with petroleum derivatives, or hydrogenated sugars natural Moringa is safer and easier on your digestive system. Additionally most non-food vitamins are isolated substances which are crystalline in structure even though they are often called natural, and are not absorbed easily, if at all.
Zija's Moringa-enhanced drink mixes like SmartMix, SuperMix, and the energy sustaining XM+ nourish your athletic body and could naturally give you the edge you need.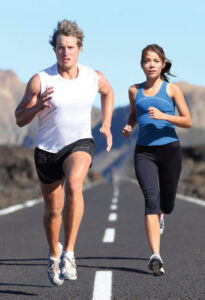 Normal blood pressure support (Quercetin)
Normal blood sugar moderation (Chlorogenic acid)
Antioxidants eliminate free radicals
Enhanced anti-aging effects
Anti-inflammatory support (phytonutrients)
Protects and nourishes the skin
Supports normal digestive health
Mood stabilizing (high levels of Tryptophan)
Maintaining high energy levels without sugars
MORINGA IS THE SECRET TO SUCCESS
Zija's Moringa-enhanced drink mixes support your body during exercise. Moringa with its high vitamin and iron content helps to improve the hemoglobin contents of your blood. With a highly supported circulatory system more oxygen may be delivered to your muscles during aerobic endurance exercise. Increased oxygen helps to increase the metabolic rate and assists in burning unwanted fat deposited in your body.

Increased oxygen levels can have a downside, because oxygen is one of the leading free radical causing substances in your body. When free radicals attack healthy body cells to get free electrons your body can pre-maturely age and weaken. To protect your body you need a large supply of antioxidants to mitigate the effect of free radicals. Moringa has 46 naturally occurring antioxidants and is one of the most powerful natural sources known. Moringa may help to protect your body from the onslaught of free radicals. Zija's Moringa-enhanced drink mixes provide nourishing antioxidants, which may help prevent damage to cellular structure during exercise and training.

Zija's SmartMix, SuperMix, and XM+ drink mixes help to nourish, protect, and enhance your body and may give you the natural athletic edge that you are looking for. Drink Life In with Zija!
ZIJA CORE MORINGA XM+ EXTREME ENERGY
EXTREME MORINGA ENERGY – 32 PACKETS
Zija Core Moringa XM+ enhances mood and vitality with natural energy herbs while providing the antioxidant organic nutrients of Moringa oleifera.  With the equivalent of nearly two handfuls of fresh Moringa leaves this once-a-day supplement gives you everything you need to be successful each morning.
After many years of enduring body discomfort and stiffness, poor nutrition, and disappointing business prospects I was introduced to Moringa oleifera, Zija International, and the Natural Health Revolution in 2011. From the very beginning of my conscious shift to Living on the Edge of Healthy with a new Zija-centred Lifestyle which includes drinking a Core Moringa Nutrition drink every morning I embrace the Zija mantra to Drink Life In, and to Live Life Unlimited by sharing the wonders of being Naturally Healthy with people both locally, and around the world. In 2020 Zija became a part of Isagenix International, and continues to bring wellness to the world.
I am proof-positive that Healthy Shouldn't Be Hard and am the Art of Wellbeing.